Leave a comment
October 4, 2016 by socialaction2014
Moorbey'z Blog
None dare call this justice.
by Bill Quigley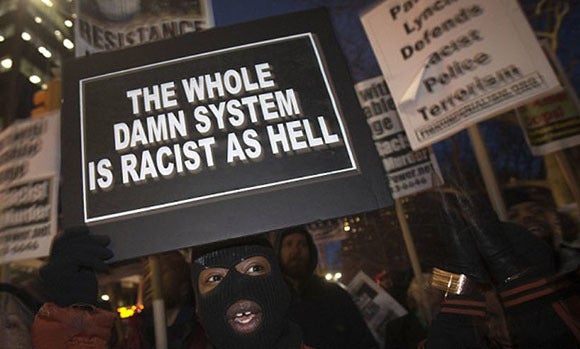 Racism may well be the biggest crime in the criminal legal system. If present trends continue, 1 of every 4 African American males born this decade can expect to go to prison in his lifetime, despite the fact that the Census Bureau reports that the U.S. is 13 percent Black, 61 percent white and 17 percent Latino.
When Brown v Board of Education was decided in 1954, about 100,000 African Americans were in prison. Now there are about 800,000 African Americans in jails and prisons: 538,000 in prisons, and over 263,000 in local jails. Black men are nearly 6 times as likely to be incarcerated as white men and Hispanic men are 2.3 times as likely, according to the Sentencing Project.
Why? Because our country has dramatically expanded our jails and prisons and there is deep racism built into every step of…
View original post 1,026 more words